Ahoy, mateys! How ye all be?

*dies* I can't talk like a Pirate. So forgive me for reverting back to normal English.

So, the point of this entry? I'm taking
lavaliere's challenge.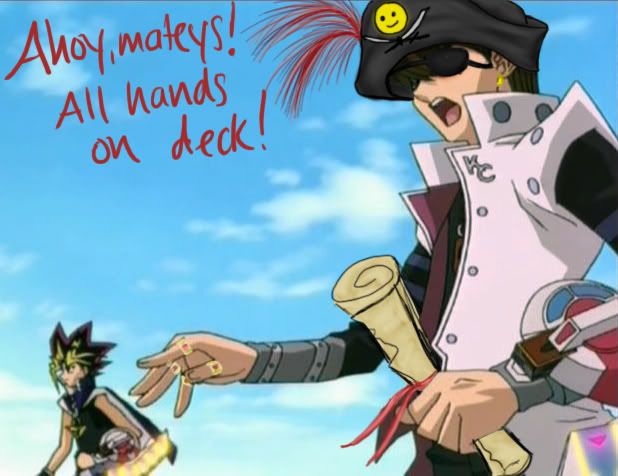 In refrence to Kaiba's hat, who needs the Jolly Roger anyway? XD And Yami is there for sheer randomness.


Enjoy, ye yeller-bellies!