jeeze, its been quiet around here latly. we're back with another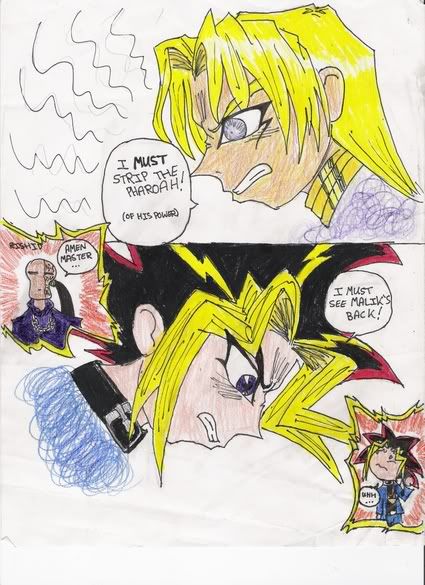 remember way back in battle city when malik would go on and on about how he needed to strip the pharoah of his powers, and then yami kept saying about how if he could just see malik's back? a comic was born.


also, is anyone going to be at katsucon this weekend? cause we are. we're cosplaying as Ban Midou and Dr. Jackle from getbackers and we'll be there most of sat.