Since I stupidly left my Jounouchi outfit at home, I was the meeting's unofficial photographer. And...I delayed posted them up?
TOP 5 REASONS WHY THESE WEREN'T UP BEFORE!
5: ADD
4: Dragon Age! (Stupid Smexy Zevran!)
3: Need moar Brooklyn Rage!
2: World of Warcraft
1: My computer was hit with a nasty Malware right before Con so until my new hard drive came, nothing I could do.
But now....follow Yami into his Photobucket Van. He clearly has candy!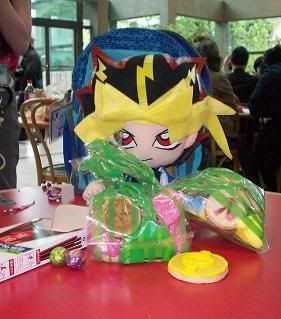 ~*click on the picture*~