Hello everyone, my name is scales and this is my introductory post that I've written using buttons on my Keyboard in conjunction with my fingers.


So I'm new here, anyway. I'll return to my place under sink now. Cheers everyone, I look forward to some good times with you all here.
How I first heard about Yugioh: I was flicking through a TV guide as a kid and came across what I thought was the most hideous cartoon character I had ever seen; it was none other than the good ship Yami. After chanting 'hideous' to myself for a few minutes I decided to read the summary attached to the picture for this 'up and coming' new show that had taken Japan and America by storm. Being a kid who grew up in the 90s I knew that 'big in Japan' didn't exactly attest to a programmes quality, so I read the blurb with a healthy degree of skepticism. "Some kid with the most ridiculous hair, face and name in the world ever has magic powers that summon monsters. Fantastic; another Pokéclone."

Fast forward a week or two and I'm watching Pokémon, I think. Seeing that this new Yugi thing was on afterward I decided to give it a try. I mean, it couldn't be that bad could it?

The first episode came on and, well, I was bedazzled by its shitness. I had a distinct feeling that the whole story seemed to have started out of nowhere; who the hell was this Kaiba guy and why did this kid have a big pyramid for a necklace? Why were they playing cards? WHO'S PEGASUS?! I thought Yami's voice was hilarious from the get go.
I put it out of my mind for another week or so only to find that I wanted to try it again. I thought it was terrible with horrible character designs, stiff animation and an even weaker-sounding story but something about it seemed to grab my attention.

I picked it up again where Yugi n' co were fighting Weevil Mc Insector Haga and lolled as I thought Yuuuuuugiboy was fighting Harry Potter. At this point I thought that the monsters were pretty cool. I mean, Curse of dragon and Summoned Skull are pretty badass looking.
From that point on I found myself watching it in private, or putting it on in the mornings while pretending to be asleep. It wasn't until the episode where Kaiba was all 'lol suicide/hideous melting dragons' that I thought 'WAIT A SECOND DID THIS SERIES JUST GET BADASS ALL OF A SUDDEN?'. From that moment on I knew what I was watching was a tad darker than the corniness let on and from there I got hooked; the characters were so engaging.

I lost interest after the comic ended initially, but my love for this 'barrel of creepy' series was reignited through a combined effort of YGOTAS, Dan Green, MADs and having nothing better to do but play the cardgame on boring afternoons.

TL;DR: I draw lots of fanart. BEHOLD;





http://img.photobucket.com/albums/v281/flaxx/yamiofdarkness.png
Just some Other Yuugi for y'all. I've been obsessed with trying to capture his original Toei version madness.
http://img.photobucket.com/albums/v281/flaxx/yugiblock.png
Just some Yuugi. Look at him there, being small.
http://img.photobucket.com/albums/v281/flaxx/ryou.png
Anatomy fail Ryou.
http://img.photobucket.com/albums/v281/flaxx/esperrobargh.png
Esper Roba fanart because he needs it.
http://img.photobucket.com/albums/v281/flaxx/yameh.png
Me trying to capture some season 0 craziness again.
And a larger view of 'G. Gonah Gozaburo' for your viewing pleasure: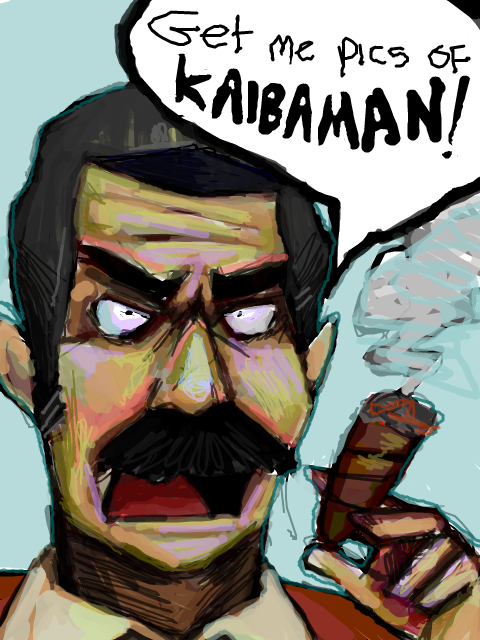 The person who inspired this? You know who you are.