So today after a lot of frustration and a rly crappy eBay seller who failed to tell me they were moving and that's why they didn't send it out. I got a new wallscroll. :D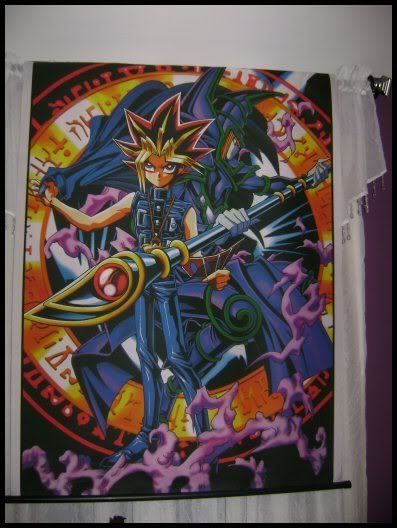 And then it got me wondering what everybody else had in their rooms that was Yuugiou related. If any at all. So show me your pictures!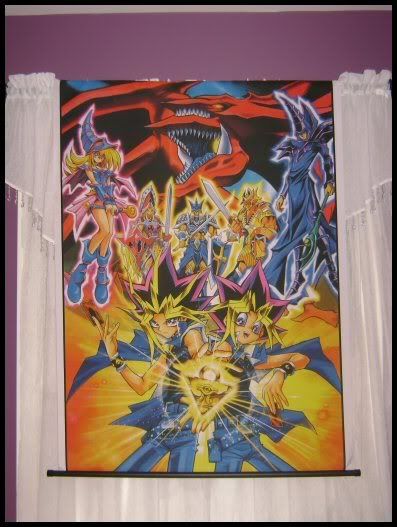 Yeah the scrolls still act like pseudo curtains even though I finally got some. My dad wont let me put holes in my wall so I can hang them properly. This one is probably my favorite official art ever.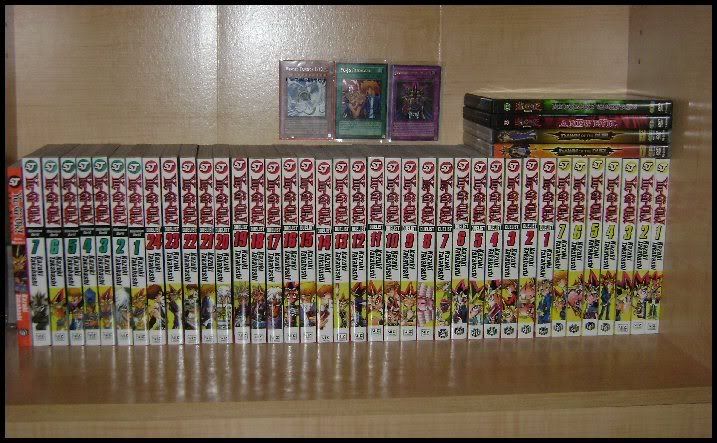 Complete Viz manga collection. I even have the Movie Ani-manga. xD Only three cards I still own ( the rest of them got ruined when the basement flooded ) and a couple DVDs of my favorite seasons ever.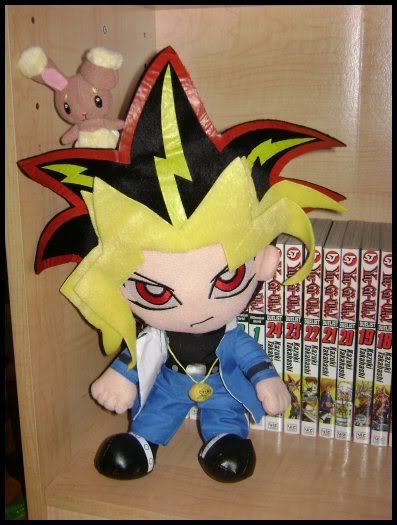 I've posted pictures of Pharaoh-sama once before but I took another one. Please excuse Buneary. All my bunnies have grown to fancy the Pharaoh. And he wants to shoot himself in the face because of it. Bunnies are not manly enough for him. They keep thinking he's little Yuugi, whom I would imagine loves bunnies.