I'm a new member. Well...sort of. I kind of stalked this community for two years. So here's my introduction finally:

OMG!!! I love Yu-Gi-Oh! It is so Awesome~!!! I've been a fan since 2002~!!! And I still love it!!!

Okay. I made a peachshipping picture for Valentine's Day .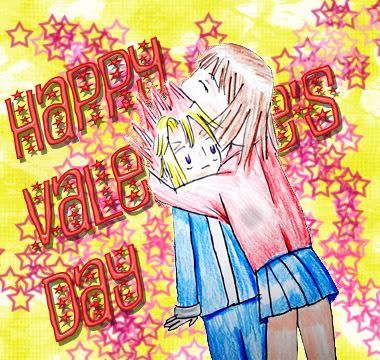 Well. Happy Valentine's Day.
...and ironically I'm more of a yaoi fan. -_-;

Also, it's nice to (finally) meet you Play the Damn Card.